Meet Taylor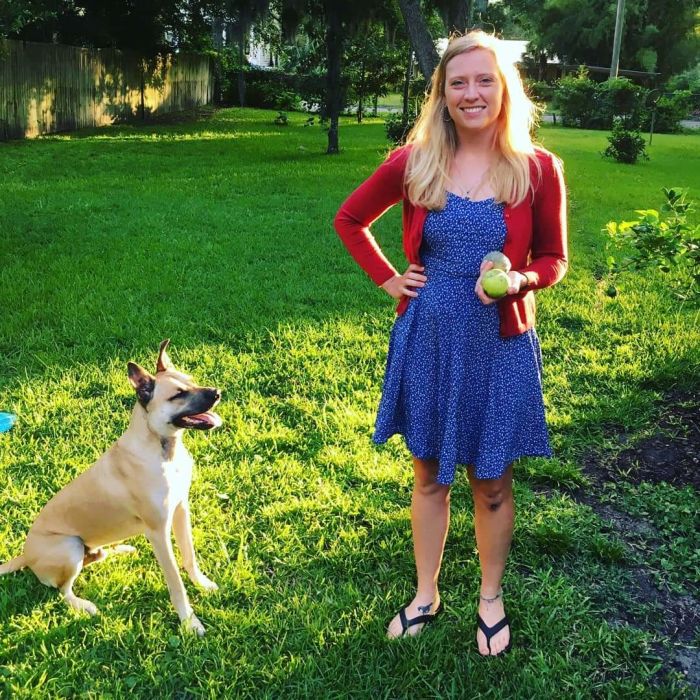 Taylor moved to Brunswick when she was 14 but has been visiting her family in Glynn County her entire life. She was raised right in Windsor Park and graduated at the top of her class from Glynn Academy at the age of 17. Taylor attended the University of Georgia and received a Bachelor of Science in Agriculture at the age of 20.
After graduation, she spent a year interning in various zoos and aquariums in places such as Miami and New Orleans before landing a job as a zookeeper at the Bronx Zoo. While working at the Bronx Zoo, she was featured on the Animal Planet show, "The Zoo," which followed the zookeepers on their day-to-day tasks.
In 2017, Taylor rode a bicycle from the coast of Maine to the coast of Washington with her dog, Dobby. This adventure took her 11 weeks and 3200 miles across the northern United States and Canada. Upon completion of this journey, Taylor returned home to Brunswick and taught a year of 10th-grade English at Glynn Academy.
Now, Taylor is self-employed. She is a freelance writer and photographer for various online publications and has been the assistant coach for the Glynn Academy girls' soccer team for the last three years. She also coaches girls under 10 for Southern Soccer Academy on Jekyll. She is passionate about providing strong female role models to our county's youth.
Taylor became an At-Large Representative and part of the Executive Committee for the Glynn County Democratic Committee in 2019 and was asked to take on the duties of Secretary as well. She became galvanized to run for the County Commission in early 2020 when she realized the complete lack of diversity on the board.
Taylor firmly believes that a governing body should have a diversity similar to that of the people they govern. While identity does not entirely decide one's politics, our identities are inherently tied to the decisions we make. Taylor has a unique perspective and can provide a young, middle-class voice when the County Commission is making decisions that affect us all.